Noticias / The European Butterfly Monitoring scheme "Sharing strength and building capacity for developing high quality monitoring"
The European Butterfly Monitoring scheme "Sharing strength and building capacity for developing high quality monitoring"
---
Seminario Ecotono
Viernes 1 de noviembre , 14:30 hs. en el Laboratorio Ecotono,  sala Eddy Rapoport (Pasaje Gutierrez 1125).
Título: The European Butterfly Monitoring scheme: "Sharing strength and building capacity for developing high quality monitoring"
Expositor: Dr. Reto Schmucki, Centre for Ecology & Hydrology, UK
Para más información sobre seminarios: https://sites.google.com/site/labecotono/detalle
Resumen:
Butterfly monitoring is vital for assessing butterfly population trends and to understand the causes of change. Transect counts are the main method used to monitor butterfly across Europe. Over several decades and in many countries, butterflies have been monitored regularly and has produced many insights to support their conservation locally and inform national policies on biodiversity change. TheEuropean Butterfly Monitoring Scheme (eBMS) is a collation of national Butterfly Monitoring Schemes datasets that we developed to facilitate research, support local initiatives and promote conservation of butterflies. Currently, the eBMS includes 16 partner schemes that provides their data every year from the different National Butterfly Monitoring Schemes throughout Europe and we are working together to develop methods and provide tools openly available to support and enhance the strength of each partner and allow new schemes to get up and running rapidly to inform on butterfly status and trends across Europe.
Biografia expositor: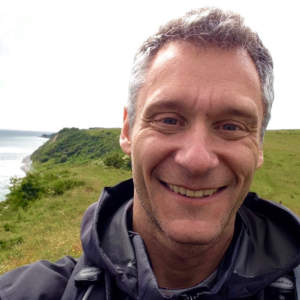 Reto Schmucki obtained his PhD at McGill University, Canada, and is now working at the Centre for Ecology & and Hydrology (UK). His research focus on species distribution, biological diversity and species interactions and their response to environmental change.